Making everyday living easier.
Caroma is Australia's foremost designer, manufacturer, importer and distributor of domestic and commercial sanitaryware and bathroom products. Caroma is at the forefront of product innovation and is the market leader in reduced flush water efficient sanitaryware.
Caroma's history of design and product leadership has been achieved by a commitment to research and development in all areas of quality, aesthetics and technical excellence. Caroma continually provides the most comprehensive range of reliable, high quality, smart and stylish bathroom products in Australia.
An Australian first, Caroma Smartflush® sets the benchmark for reducing water usage when it comes to toilet suites. Delivering dramatic improvements in the amount of water required per flush, Smartflush® toilet suites use only 4.5 litres for a full flush and 3 litres for reduced flush mode. The result is significant savings compared to older toilets which use up to 11 litres per flush – savings that add up to 35,000 litres of water every year for the average Australian home.
Over the years Caroma has achieved an impressive list of water-saving firsts
* The first in the world to introduce the two-button 11/5/5L dual flush system
* The first in the world to introduce the 6/3L dual flush cistern
* The first to introduce the 4.5/3L dual flush cistern through Smartflush technology
* The first to gain a WELS 5 star rating for toilet suites with the new Profile Toilet Suite with Integrated Hand Basin.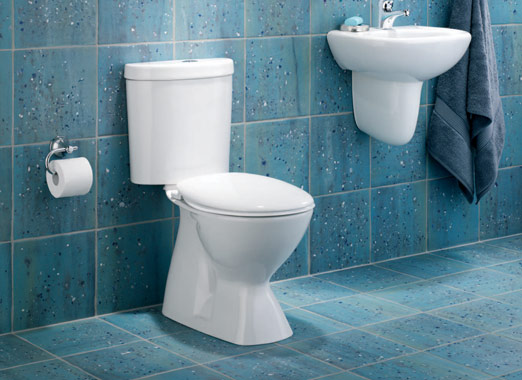 Did you know?
If you convert your old 11L single flush toilet with a 4.5/3L Caroma Smartflush® toilet suite, you can save up to 35,000L of water per year.