Flooring to reduce the slips.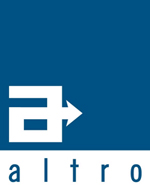 Altro flooring is distributed in Australia by Altro APAC Pty Ltd. Wet areas in the house are more likely to contribute to falls than other rooms. Almost all slips happen on floors that are wet or dirty. If the floor covering has a smooth surface – tiles, smooth vinyl or timber – even a small amount of contamination can lead to an accident. Obviously good housekeeping is important for all the floor areas and can impact on slip hazards, but the type of floor covering used is also of high importance. This is why we have taken a lot of time to research what products we can incorporate in the project that can help reduce the incidence of falls. Altro was the product that continually came to the top of the list.
Altro is the pioneer of vinyl safety flooring, having in fact invented it over 50 years ago. No other company provides so many solutions for people and organisations requiring slip resistant floors. Altro is a highly cost-effective and modern solution to real-life flooring problems. It can, of course be installed over most floors, ensuring time and costs efficiencies. No longer is it necessary to choose between a floor which is slip resistant (rough and difficult to clean) and a smooth floor (easy to clean but slippery when wet). Now it is possible to have, in one floor, all the following characteristics:
Improved slip resistance
Exceptional wear and abrasion resistance
Ease of maintenance
Water, acid and chemical resistance
HACCP endorsement for food processing and food handling environments
Hygiene
Flexibility
Avoidance of germ-harbouring joints
Underfoot comfort
The certainty that every care has been taken to provide against accidents
Two conflicting demands are put on flooring material – it must be both slip resistant and easy to clean. Combining these two requirements, Altro has established worldwide acceptance as the ultimate flooring material for many different applications. Other floors have either a rough, slip resistant surface that is difficult to clean – or they have a smooth, easy-to-clean surface liable to cause dangerous slips and falls.
We have chosen the Suprema product as the most suitable for our application. Altro Suprema does not have the all-over sparkle look common to other safety floors. This means a subtle, understated look that accentuates our design scheme. Ideal for receptions, corridors and general circulation areas everywhere. Contains Maxis Technology for superior cleanability, enabling you to save money on cleaning costs. Excellent resistance to chemicals and staining.