The Universal Design project would not have been possible without the generous support of our partners. These people and companies have shown great foresight and provided goods and services to the project.


Harry Sprintz – Architect, Disability Access Planner & Interior Designer.
Harry Sprintz is one of the few achitects in Australia that works using the principals of Universal Design.
Read more…


John Bennet – A builder with the right attitude.
I first came across John Bennett through and advert in the local paper. So I called him and arranged to meet. This is when I learned about Johns extensive building experience.
Read more….


Boral – A building supply company with compassion.
When I visited the 2007 Sydney Home Show I realised how many divisions Boral had who could help me with my project. I visited every divisions stand and questioned the sales people to try and find out if there was one person that could co-ordinate a project over all divisions. There was so I targeted this executive to try and get a hearing.
Read more….


Carter Holt Harvey Wood Products – Taking timber technology to the next level.
My first job was working for a hardware retailer in Victoria named James McEwan & Co. I did a retail cadetship with McEwans and during that time became good friends with Ian Tyson. I heard that Ian had become the Marketing Manager for Carter Holt Harvey a company that made laminated veneer lumber, something we would need for construction in the Universal Design project. It was time to call on old friends.
Read more…


Masterlifts – Making domestic housing more accessible.
An integral and expensive part of the project would be the lift (elevator) that would be needed to get people with disabilities between floors in the project. I made approaches to three different lift companies and Masterlifts won the race. Find out why?
Read more…


Hebel – Concrete products for environment friendly situations.
As part of making this project an exemplar of Universal Design we also want to make it as energy efficient as possible. Using Hebel Power Panel enabled us to build a building that far exceeded the energy insulation requirements enshrined in current legislation. There were other benefits as well.
Read more….


Caroma Dorf – Making everyday living easier.
Once again I found myself needing to call in past favours. I did not know anyone at Caroma Dorf, a company that I really wanted to have as a partner so we could use their bathroom and tap fittings that are both energy efficient and suitable for use by peaple with disabilities. It was time to call an old friend from the hardware days, Steve Quin who would surely have a contact that would be sympathetic to my cause. Sure enough he did and I was able to make contact and arrange for the project to be a showcase for Caroma Dorf products.
Read more….


Eurotec Doors – The best internal doors in the world.
While walking the floor at the Sydney Home Show, I came upon a stand that featured Eurotec Doors. These doors were made in Germany and beautifully engineered. I decided on the spot that we should use these doors in the project. I met up with Lars & Peter Michelsen who owned the Australian company. These doors ended up to me most economical. Find out why.
Read more….


Parisi – Door hardware that is stylish and functional.
Some people do not knoe how hard opening a door can be from a wheel chair. Harry Sprintz recommended using one of the ranges of door hardware made by an Italian company Parisi. I managed to track them down and we chose from a selection of models that were particulary suited for use in our project. Find out what we needed to consider.
Read more….


Dynalite – Automated systems to make life simple.
Being a bit of a tech geek (yes I do work for Australia's largest electronic retailer) I wanted to make sure that the building was "smart". This will make everyday living a lot easier. When you live with someone with a disability you come to appreciate every second saved on the mundane chores of life. Read why we chose Dynalite as our home automation choice.
Read more….


Miele – Kitchen & laundry appliance made to take the tough stuff.
We have owned Miele appliances for more than 10 years and during that time they have served us well. With such an unblemished record Miele were our first choice of appliances for the kitchens and laundries. Check out what we chose and why we chose it.
Read more….


Enzie Spiral Stairs – Functional & aethestic stairs.
Universal Design does not mean designing for the disabled. It means designing in a way that is "universal". Products, spaces and building should appeal and be useable by all. For this reason we have elected to install a spiral staircase for altternative access to the balcony by the able bodied. This staircase is not only functional and space efficient but it just looks great.
Read more….


Dowell – Windows that just look great.
The selection of a windaow partner was the hardest part of the project to date. There are lots of window makers, who make lots of windows. So why did we choose Dowell?
Read more….


Breezway – Louvres & skylights
Being in a beach location and on the ridge of a hill we get some great sea breezes. If we can utilize these breezes to flow through the building we can dispense with energy hogging air conditioning. Find out how we did it.
Read more….


Eubiq – Power tracks that eliminate cords.
One of the biggest causes of accidents in the home is trailing electrical extension leads. The Eubiq power track system can almost eliminate the need for extension cords and thus make your home safer. We paid particular attention to the placement of power outlets and using Eubiq track throughout the project.
Read more….


Apricus – Solar hot water systems.
When it comes to saving energy, anything you can do to reduce your hot water energy consumption is going to pay handsome dividends. After some extensive research we came upon an Australian company called Apricus that is doing some pretty special things with evacuated vacuum tubes to heat hot water.
Read more….


Bluescope Steel – Roofing, framing and watertanks designed to last a lifetime.
We are using Bluescope steel to provide all of the roofing, framing and watertanks. Using steel is not only more environmentally friendly than using timber, but means that we can have thinner internal walls which will save some space. Harvesting all of the water from the roof also means we are almost self sustaining.
Read more….


Altro Safety Flooring
Once again prevention is much better than cure. Falls one of the most common home accidents occur more regularly in bathrooms where slippery floor conditions can exist. While it might be almost impossible to make a wet floor more safe than a dry floor, the proper selection of floor covering will go a long way towards reducing the risk. Find out why we have chosen Altro Safety Flooring as our partner.
Read more….


Style Plantation – Compressed Bamboo Flooring
Anyone who has spent time living with someone who is paralysed on one side and confined to a wheel chair will understand how much "stuff" ends up on the floor. Carpet while warm and comfy can be a real pain to clean and no matter how tight the pile pushing a wheelchair across carpet really takes it out of you. So floor boards it is. We want to be enviromentally friendly so we have chosen to use timber flooring made from a renewable resource, bamboo. Not only is it environmentally sound there were some other benefits to using compressed bamboo flooring.
Read more….


Skope – Innovative Electrical Heating
The project uses all electricity, some of which we generate ourselves, so when we do need to heat the place electricity is the first choice. Skope are a New Zealand company who are coming up with some unique and innovative ways of heating a home. Find out why we chose Skope as our partner.
Read more….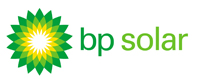 Solar Energy to go 50/50 by 2020
Being in the electronics industry I have always known that BP Solar were leaders in solar technology. This part of the company is growing at an exponetial rate, so they must be doing something right.

Unless you are in the kitchen building business you probably have never heard of Polytec. I had never heard of them either. They were recommended by our cabinet maker as probably the best manufacturer of cupboard doors in Australia. Luckily there was a woodworking machine expo on in Sydney recently and I got to meet the team from Polytec. Not only are they the best in Australia but…….

Sheds4Less a new garden shed company have become a sponsor of Universal Design Renovations. Keeping a place tidy is essential to eliminating potential for falls. having a garden shed in the back yard gives us a place to store all of those garden tools that are often accidents looking to happen. Sheds4Less deliver directly to your door no matter where you live in the country so they take the hassle out of buying a garden shed.