Now that we have some sort of time line on the Imlay street Universal Design project I can start to increase the equipment collection program. I have been scouring eBay for all types of stuff.
I have managed to get so far:
Montana Scooter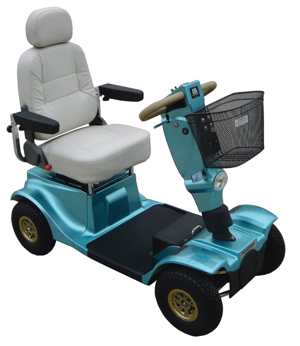 This is supposed to be the Rolls Royce of scooters. It is made in China but has been designed by an Australian company called Lotus-Blake The scooter has 4 coil independant suspension for a super smooth ride and is powered by a 36 volt motor, which gives it a heap of grunt. For more details on the specifications for the Montana scooter click here.
The unit that I picked up from eBay was almost new (They sell for $5,500 Aud) The previous owners family just wanted to get some space back so were willing to part with the unit for $2,400. We will use the scooter for ourselves and for guests who come to stay, saving them the trouble of transporting their own scooter.
Promed – Elf Patient Lifter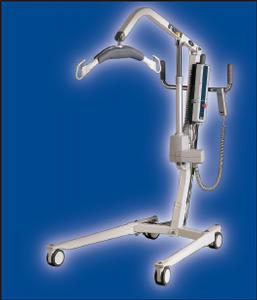 This unit came from a family whose father had MS for many years, but unfortunenately had become so disabled he needed to go into a nursing home. I saw the unit on eBay, it came with three additional batteries, one of which was almost new and sling. It can lift up to 127 kg and is very manouvreable. The unit had been purchased for $2,030 some 5 years ago. The owners and I came to a deal where I paid $750 for the lot.
Hopefully I can build up a "library" of equipment that is hard to transport, so that guests to our facillity will not have to worry about logistics that resemble "moving the seventh fleet".