The last couple of weeks has seen considerable progress. The Hebel panel has been all but installed. The internal walls that are made of steel stud and track framing have gone into place. The next couple of weeks will be full on for the plumber and the electrician to rough in the wiring and water reticulation.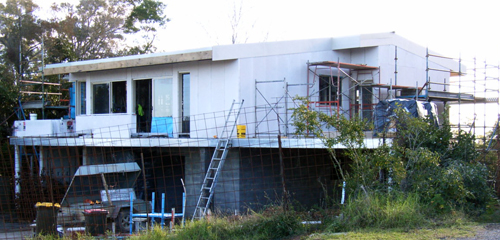 The Hebel took a bit more time to install than we originally thought. This was due mainly to the design of this particular project. The Hebel is basically floating in space, and getting it into the right position for fixing takes a bit. (After all each panel weighs 92kg.) We are now almost complete. The next big job is the internal plasterwork which will begin after the electrical rough in. The metal framework has gone into place. Not only is this a protection against termites, but saves some internal space.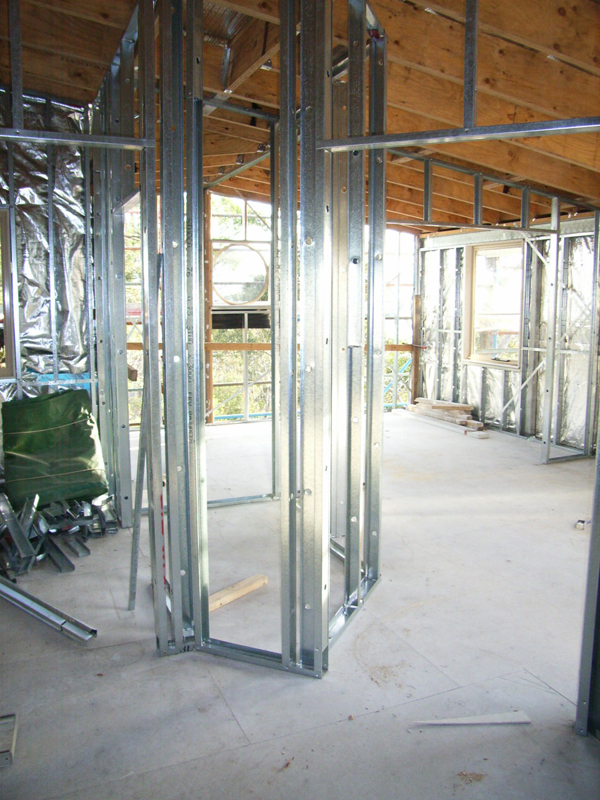 Check out more of the photos of the last few weeks by going to the photo gallery.